PebblePad is the University provided web-based ePortfolio and Personal Learning system. Whether you are a student or a member of staff, PebblePad can be used independently for Personal and Professional Development, or as part of assessed activities within the curriculum.
PebblePad can be used in the following kinds of activities:
e-Portfolio (electronic portfolio) creation and Portfolio Assessment
Action planning
Creation and completion of skills, competency or capability audits
Evidencing and recording achievements and experiences
Reflection using templates, diaries, journals and blogs
Creation and completion of bespoke online templates and workbooks
Evidencing and recording extra-curricular activities
Group work and collaboration
Supporting and evidencing placement and Work-based Learning
Supporting the upload of all kinds of document and multimedia evidence
Personal Development Planning
Professional Development Planning and CPD
Recording progress over time
Peer Review (and anonymous Peer Review)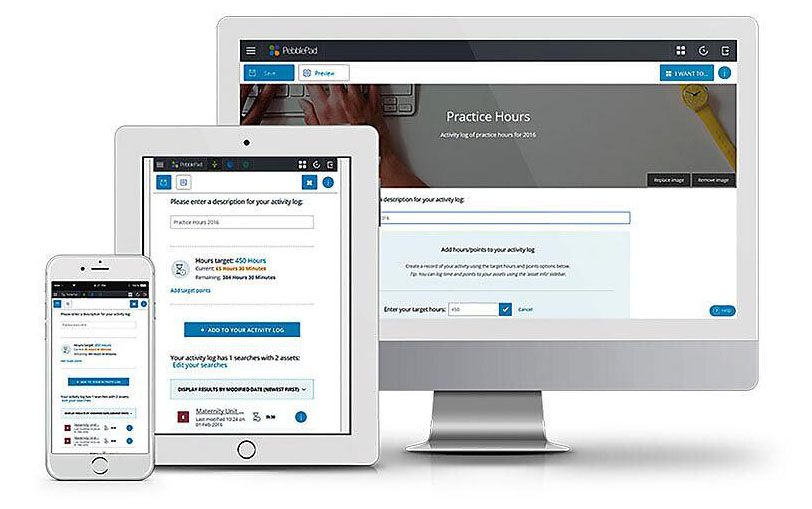 Collaborative and conversational
All activities completed have the ability to have learning conversations alongside them, from simple informal comments to full feedback processes for assessment. All activities or resources created can be worked on independently or as a group and can be shared internally or externally for review.
Supporting lifelong learning
Alumni can keep their PebblePad account after they graduate for as long as they want and continue using it for CPD.
Download the PebblePocket app
PebblePocket is a mobile app that allows you to create certain types of PebblePad records while you're offline. You can be in a field, in the middle of nowhere or on train in a tunnel without any wi-fi access or mobile phone signal and still be able to create PebblePad records. All records that you create can be synchronised with your PebblePad account when you next have internet access. They'll pop directly into your asset store ready to be viewed, edited, or shared.
Find out more about PebblePocket or download the app for iOS or Android.
PebblePad can be used for many different reasons ranging from blogging to creating a portfolio of work.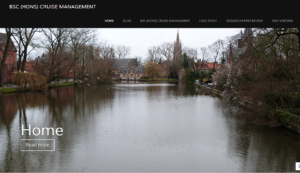 Whether you need to create a single webpage or a fully operational, multi-page website, PebblePad offers a simple yet powerful website-builder that will have you showcasing your work in no time. PebblePad will create a fully responsive website that works on all devices which you can customise with your own text, images, videos, audio and files. The website can either be private, published to the web or shared with specified users. Students can use the webpage-builder to build an online portfolio which can be shared with potential employers.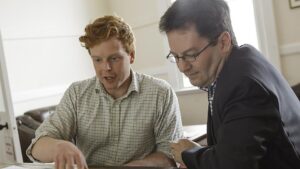 If students have a project to work on or want to plan how to tackle a dissertation, PebblePad offers structured templates that specifically focus on planning. These templates allow you to clearly set aims; identify your steps to success; set deliverables; assign tasks; carry out a SWOT analysis and identify supporting resources. These plans can then be altered as needed and allow you to reflect on the process. As with everything in PebblePad the plans can be private, published to the web or shared with specified users.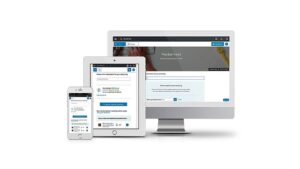 A blog is effectively an online journal that consists of unique entries or posts added on a regular basis. In PebblePad, each user can setup a blog on any topic ranging from personal interests, projects, placements or their personal life. You can choose to keep your blog private, publish it to the web or just share it with specified friends, family or academic staff.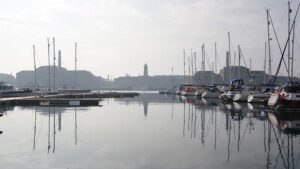 Whether it's a requirement for students during their studies or whether they're looking to improve their grade, skills or employability chances, reflection is an essential skill for self improvement. We've all heard of the saying "learn from your mistakes" and PebblePad offers three templates prompting users to reflect on yourself, your work and your experiences to enable you to better yourself in the future. The templates automatically prompt users to reflect through clever questioning. As with everything in PebblePad these can be private, published to the web or shared with specified users.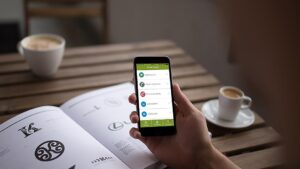 For certain modules, programmes, awards or affiliations students may be required to evidence certain criteria, competencies or record time spent on activities. PebblePad offers a whole variety of tools for this ranging from:
building a "collection" of evidence in which any type of files can be grouped together
creating an "activity log" specifying what you have worked on and for how long
completing pre-built evidence templates for Activities, Meetings and Experiences
building a workbook to group together evidence in one place with the added advantage of being able to design the layout
using blogs and portfolios as detailed above
All of these tools can be private, published to the web or shared with specified users.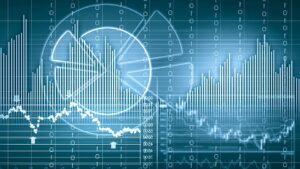 If students need to collect data for a project or a placement PebblePad allows users to create a template where you can setup a questionnaire or placeholders for data collection. There are a whole variety of options available including: single and multiple line text fields, radio buttons, check boxes, drop downs, date pickers, ratings, tables and evidence fields that allow users to upload or attach files. Templates can also be customised and you can add text, images, videos and audio content to them. As with everything in PebblePad these can be private, published to the web or shared with specified users.